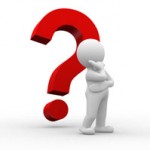 What have you heard? Do you remember what you've been told? Take the following true/false quiz, written by by A.S. Mott, to see if you know or can guess which of these urban legends really happened.
UrbanLegendsOnline Quiz!
Congratulations - you have completed UrbanLegendsOnline Quiz!.
You scored %%SCORE%% out of %%TOTAL%%.
Your performance has been rated as %%RATING%%
To read more about Urban Legends, Myths and Scary Stories, check out the books we've selected below!
Your answers are highlighted below.